GIMI AND VALENTINA TOGETHER
In their own way, these are two timeless brands in terms of appeal and seduction
DISCOVER THE NEW PRODUCT LINES
DISCOVER WHO VALENTINA IS
SHOPPING TROLLEY
IRONING BOARDS
IRONING BOARDS COVERS

WHO IS VALENTINA?
-COMIC BOOK-
Valentina is one of the most famous female comic book characters in the world. She appeared for the first time in 1965 and is one of the few female comic book stars who shines on her own, without a male companion. This is why she's so admired not only by men, but also by women, as an icon of independence, charm and seduction. An icon of the 60s and 70s, even today her unconventional and innovative style makes her more modern than ever.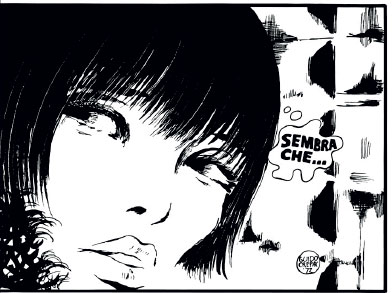 - THE CHARACTER -
Valentina Rosselli is a fashion photographer living in Milan. She is the only comic book character who ages over time. She gets married and has a child, but still remains independent, adventurous and seductive. Her stories are crime dramas, fairy-tale like and erotic and mix up reality with a dreamlike world.
WHO WAS
GUIDO CREPAX?
An architect and advertising illustrator, he drew more than 5,000 comic strips in his lifetime.
His books have been published in around 200 editions in all of the major languages. Many intellectuals have written about him, from Roland Barthes to Umberto Eco, and many exhibitions have been dedicated to his work.

GIMI AND VALENTINA

The Valentina line

WHO IS VALENTINA?