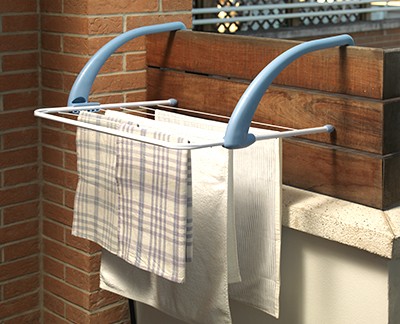 A favorable climate is the best ally for drying your laundry quickly. Choose your balcony clothesline from among the 14 models offered by Gimi.
Small, medium, large or even extendable, all of them are equipped with adjustable arms compatible with different types of parapet thickness and material.
Please note: it's always a good idea to turn the clothesline toward the inside of the terrace.
08 June 2016
Continue reading