With Dinamik and Advance, your nightmares are over!
Large items such as sheets, tablecloths and curtains are challenging to dry and iron, but Gimi has started a real revolution.
DINAMIK
DINAMIK is the only clothes dryer with an extendable drying rack reaching almost two metres, and thick tube-shaped wires that won't crease your laundry.
With Dinamik, sheets, curtains and tablecloths don't need to be folded again and again, meaning they dry quicker and are easier to iron.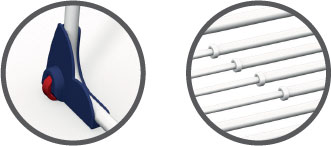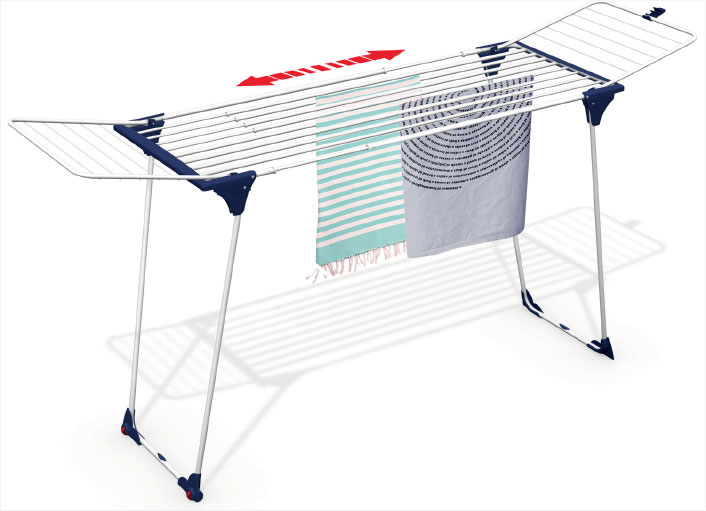 ADVANCE
Thanks to ADVANCE – the only ironing board with an extractable sheet-holding extension piece –you'll no longer have the problem of having to hang larger items over a chair to stop them touching the floor.