WITH OUR NEW TROLLEYS YOU CAN MAINTAIN THE TEMPERATURE OF YOUR FOOD AND DRINK
The KANGOO and ROLLING trolleys are incredibly elegant and functional, thanks to their refined design and in-built freezer bag.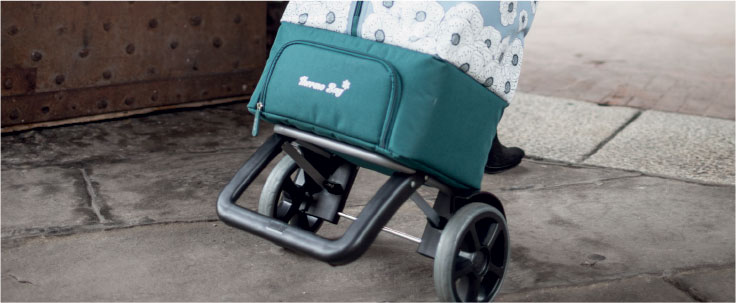 FREEZER BAG OR COMPARTMENT
The possibility to maintain the temperature of food and drink for longer is a key characteristic. This is possible thanks to the special thermally-insulated bag or compartment.
Bag-opening solutions are innovative and easy-to-use to load or empty the bag's contents.
TELESCOPIC HANDLE
The telescopic handle on Kangoo and Rolling, adjustable to 4 different lengths, allows you to adapt the trolley to your height.
What's more, when the handle is at its shortest, it's easy to lift up the trolley to climb the stairs, get onto the bus or load it into the car.